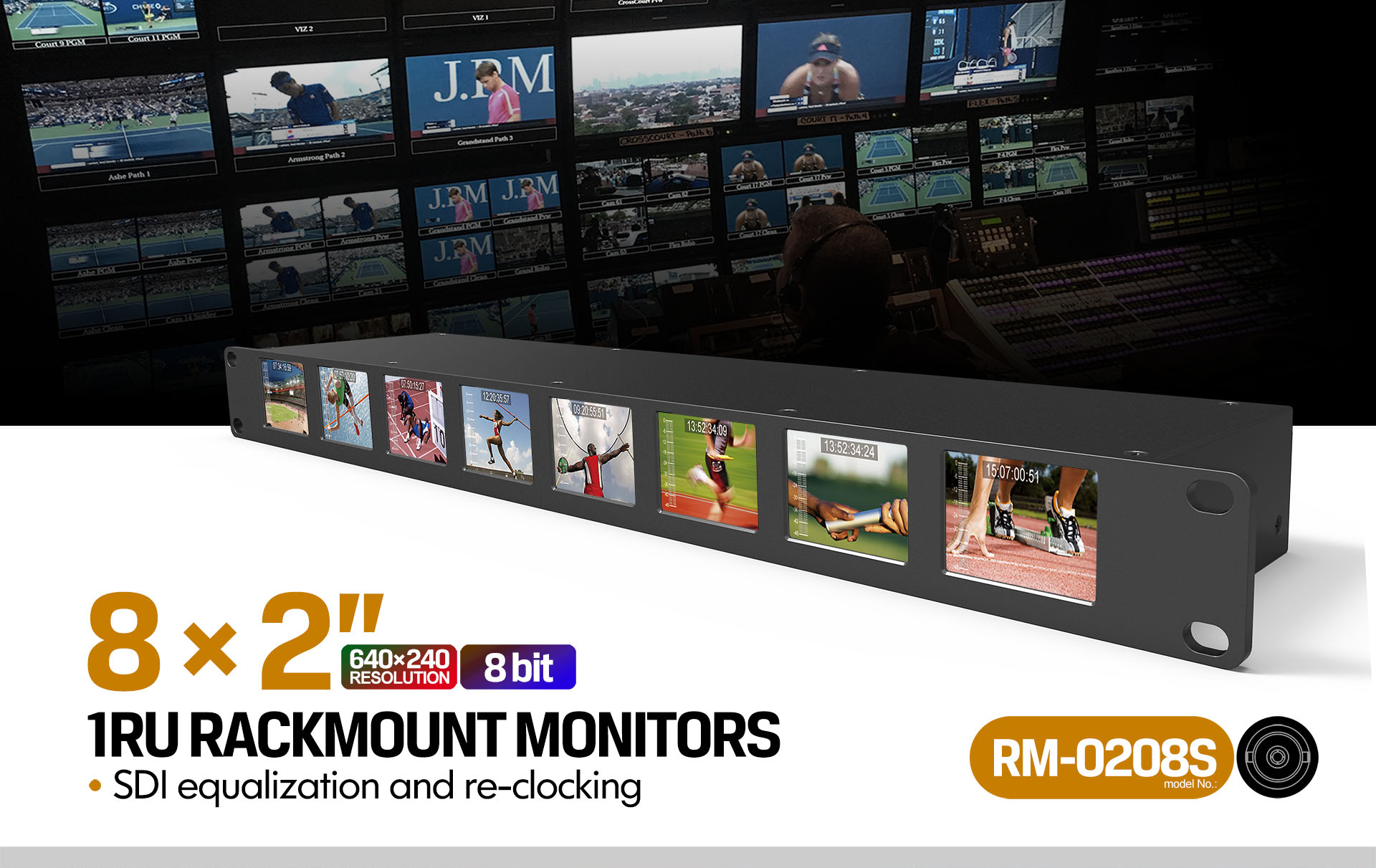 Audio Level Meter & Time Code
The Audio Level Meters provide numerical indicators and headroom levels. It can generate accurate
audio level displays to prevent errors during monitoring. It supports 2 tracks under SDI mode.
It supports Linear time code(LTC) and Vertical interval time code(VITC).The time code display on
monitor is synchronizing with that of Full HD camcorder's.It's very useful for identifying specific
frame in film and video production.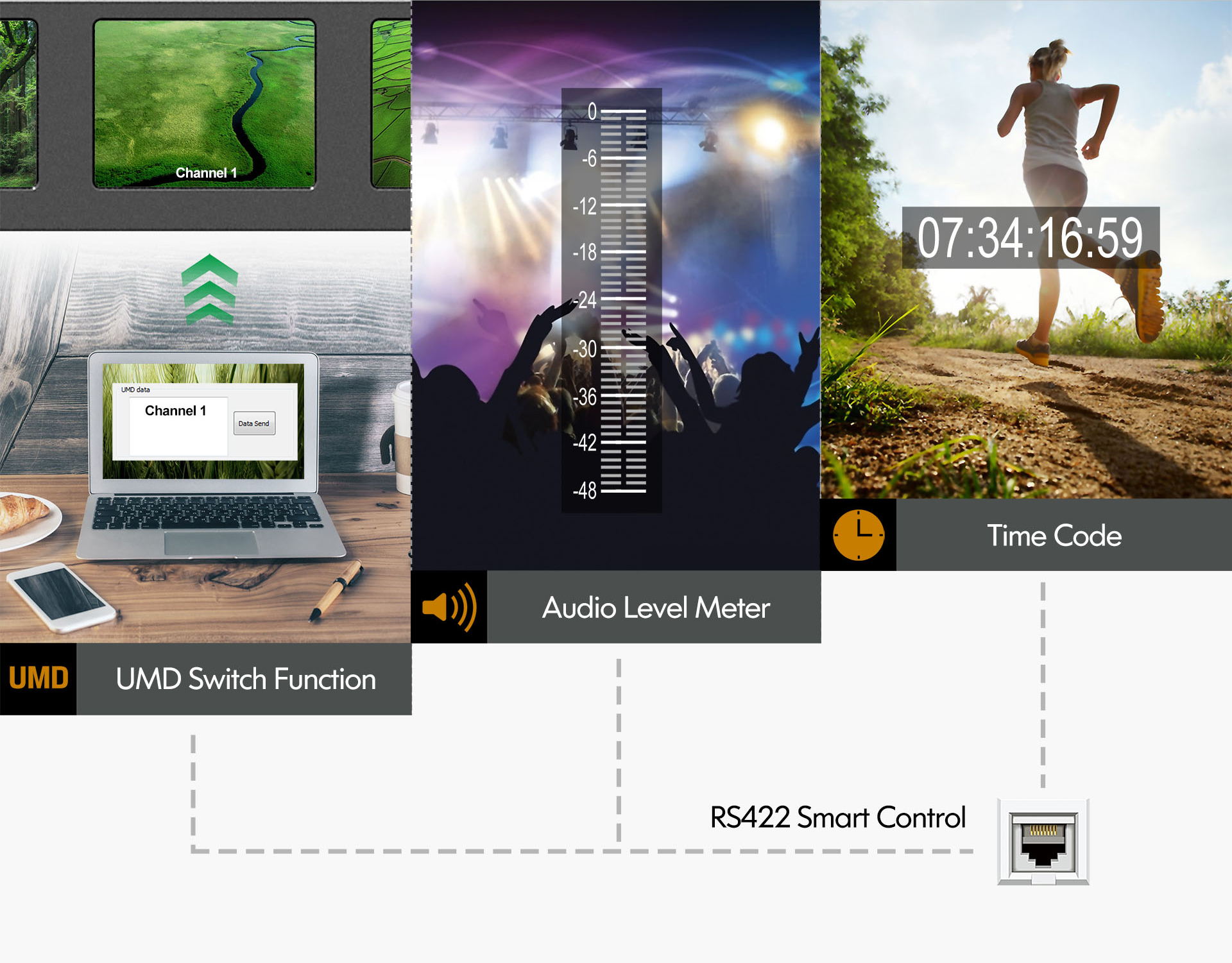 RS422 Smart Control & UMD Switch Function
With relevant software, using laptop, PC or Mac to set and adjust functions of each monitor, such as
UMD, audio level meter and time code;Even control the brightness and contrast of each monitor.
UMD character sending window can enter not more than 32 half-width characters after function
activated, click Data Send button will display entered characters on the screen.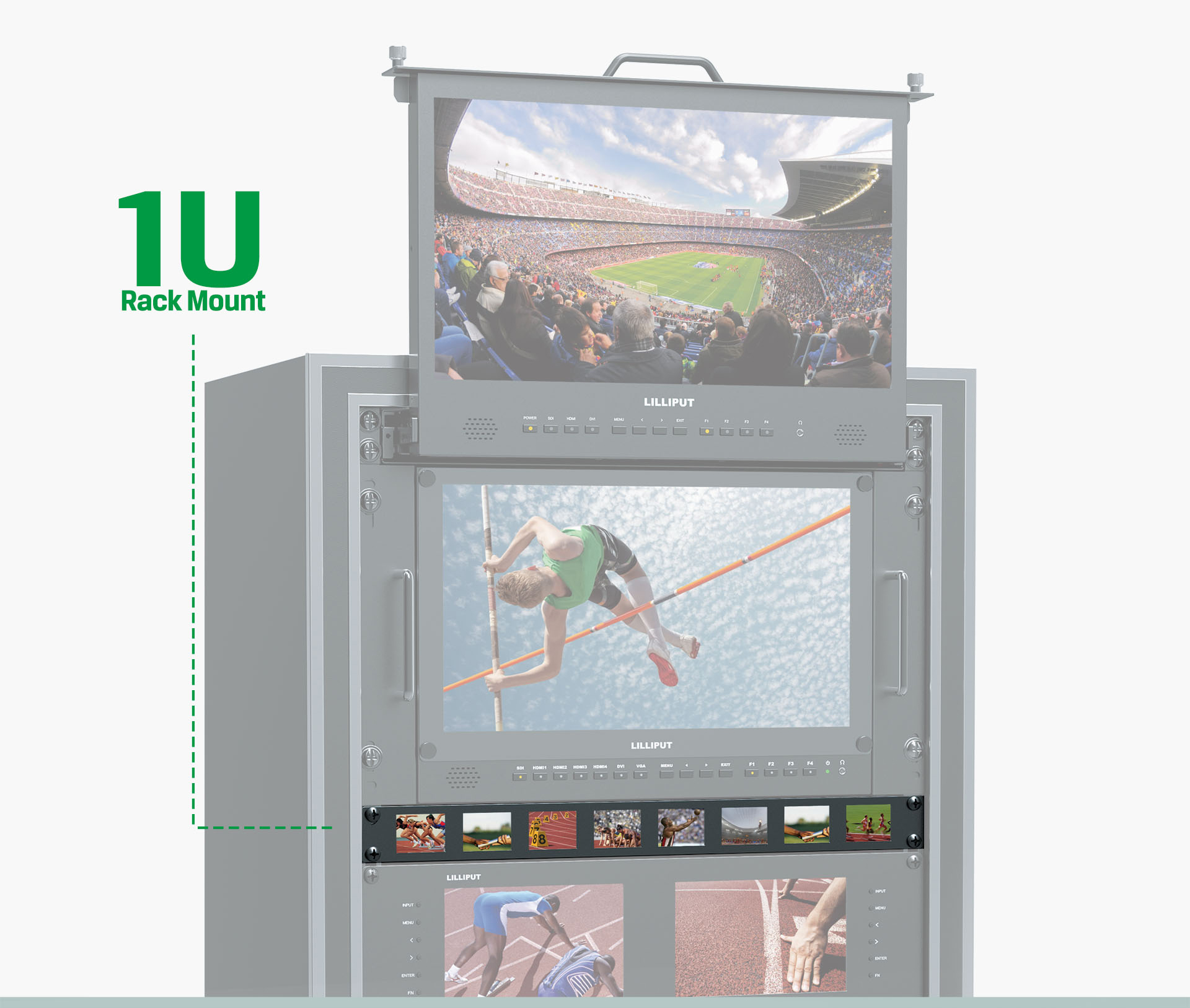 Intelligent SDI Monitoring
It has a various of mounting methods for broadcast, on-site monitoring and live broadcast van, etc.
As well as setup a video wall of rack monitors incontrol room and see all the scenes.A 1U rack for a
customized monitoring solution also can be supported for viewing from different angles and images displays.