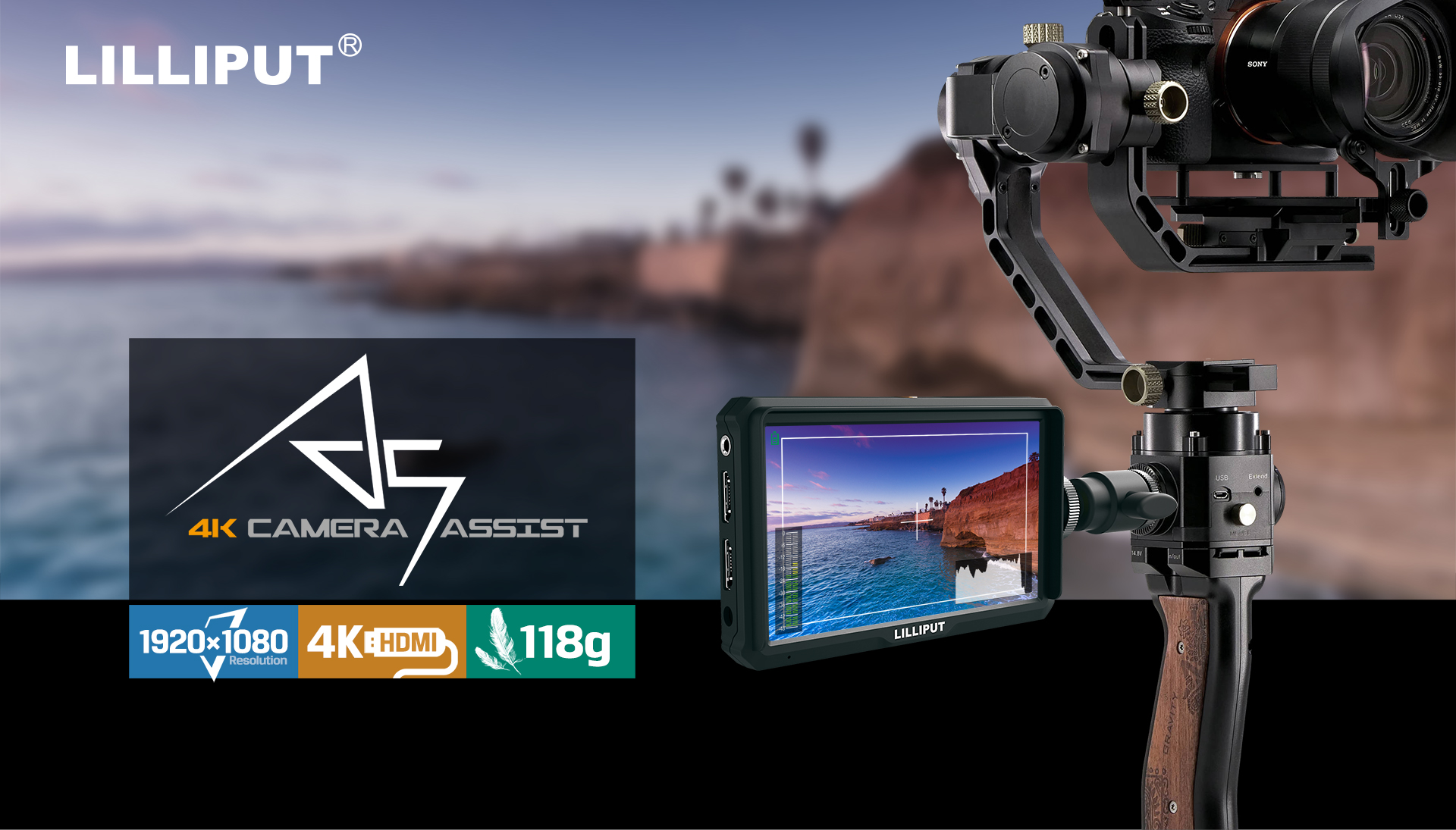 A Better Camera Assist
A5 matches with world-famous 4K / FHD camera brands, to assist cameraman in better photography experience
for variety of applications, i.e. filming on site, broadcast live action, making movies and post-production, etc.
4K HDMI Input & Loop Output
4K HDMI format supports 4096×2160 24p / 3840×2160 (23/24/25/29/30p).
HDMI signal can loop output to the other monitor or device when HDMI signal input to A5.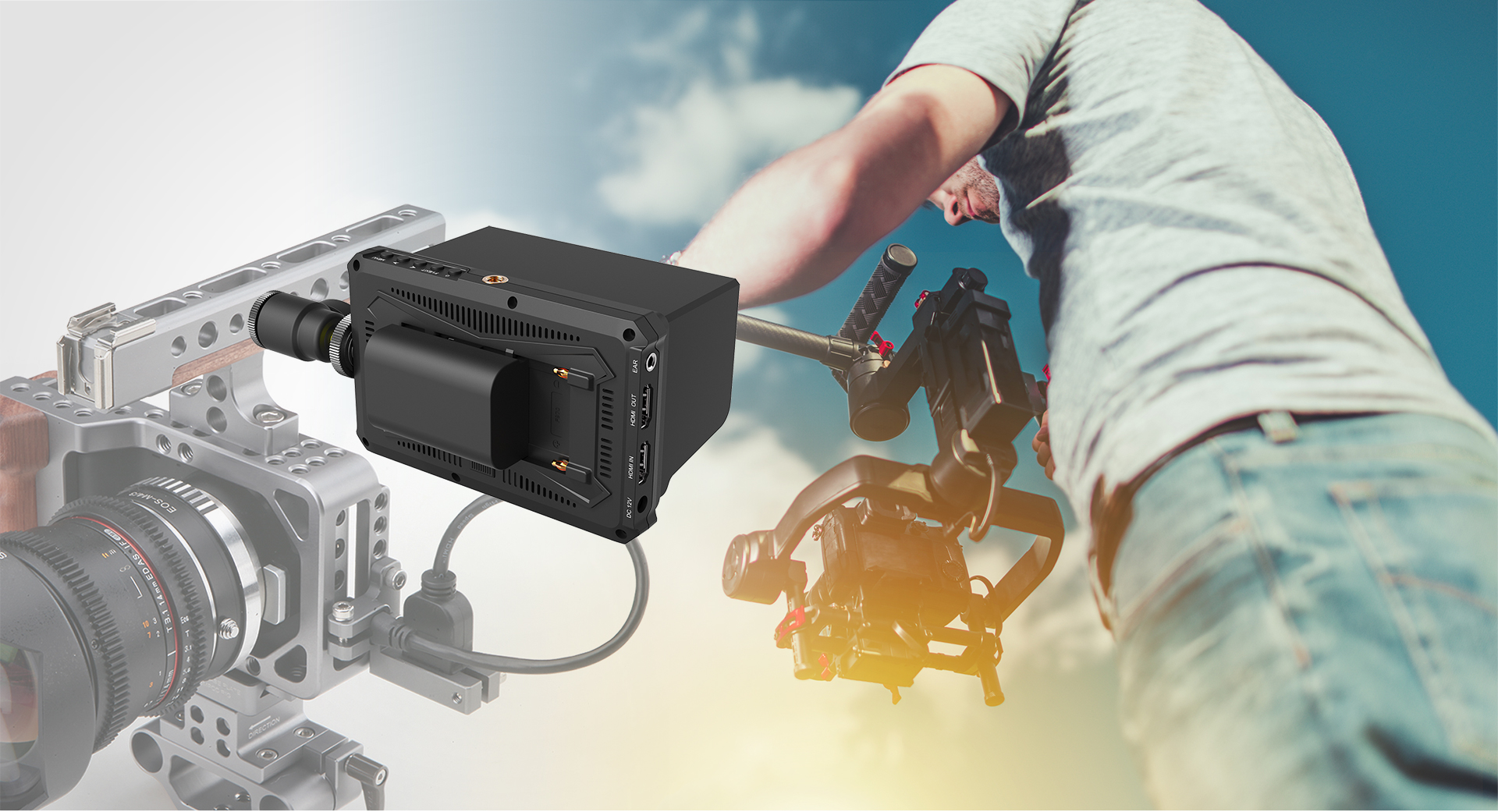 Excellent Display
Creatively integrated the 1920×1080 native resolution into a 5 inch 8 bit LCD panel, which is far
beyond from retina identification. Features with 1000:1, 400 cd/m2 brightness & 170° WVA;
With full lamination technology, see every detail in massive FHD visual quality.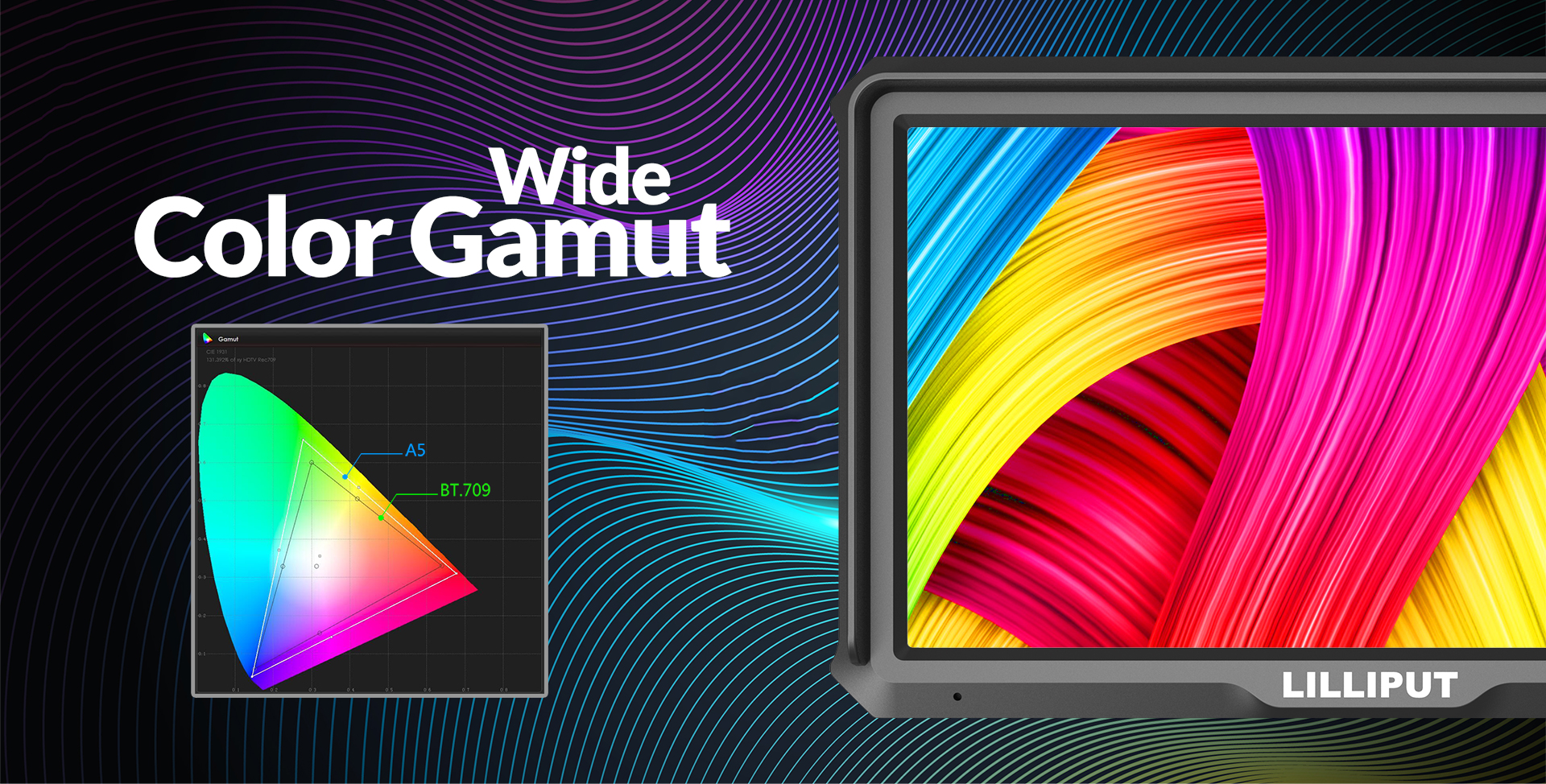 Wide Color Gamut
The wide color space supporting ITU-R BT.709, matching with strict color
calibration that makes accurate color reproduction and excellent grayscale.
Camera Auxiliary Functions & Easy-to-use
A5 provides plenty of auxiliary functions for taking photos and making movies, such as peaking, false color and audio level meter.
F1&F2 user-definable buttons to custom auxiliary functions as shortcut, such as peaking, underscan and checkfield. Use the arrow
buttons to select and adjust the value among of sharpness, saturation, tint and volume, etc.
Dual-purpose Battery Plate & 118g Light-weight Design
Compatibility with two different types of lithium batteries for one battery plate.
Providing long-time working condition for cameraman in shooting applications.
Makes great convenient for cameraman in outdoor or handheld applications.
Hot shoe mounts to fix A5 on the top of camera or camcorder.